Georgia
Georgia is consistently ranked Worlds' best place to do business, and it only takes a few days to register a company in Tbilisi. Georgia is best choice for opening an offshore company. You can Register company online with all corporate registrations in place in a few days. No requirements for local shareholders or local resident management apply. The most commonly used business entity in Georgia is a limited liability company, as it is very quick and easy to form. Georgia is considered one of the most corporate tax efficient jurisdictions, particularly for firms trading with companies in the EU and North America. Georgia's legal and financial system provides an excellent structure for establishing a holding company. Minimal or no exposure to taxation creates an efficient exit route for repatriation of profits.
LLC in Georgia might be used for any activities which is not restricted by law.
Main features & Advantages
No minimum Capital requirement
Can be owned by one single member
No additional prerequisites Required
Ranked by World Bank as 8th Country in the world for Ease of Doing Business.
You will need a registered office. However, good news is that, registered office of a company does not have to be a commercial space. Even a rented home can be the registered office, so long as an NoC is obtained from the landlord.
Company Formation, when client is physically present
In 2 working days, 900 USD total cost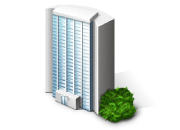 Company Formation without Physical Presence, based on POA
May Take up to 2 months, 1500 USD total cost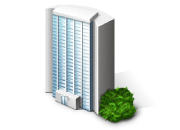 Order form