Indonesia
Indonesia is an attractive destination for investment because of its abundant natural resources and a population of approximately 240 million people, making it the world's fourth most populous nation. Some factors such as large and growing domestic market, economic stability, and the availability of raw materials makes Indonesia become one of the most exciting emerging markets. The manufacturing, oil and gas, marine and shipping, electricity, and infrastructure sectors all represent attractive options. Furthermore, businesses are able to make use of Indonesia's strategic location on major global shipping lanes, which keeps import and export costs low.
Indonesia Company might be used for following activities


Infrastructure
Real Estate
Energy
Marine and Fishery
Electricity
Agriculture
Trading
Export & import
Main features & Advantages
Huge domestic market
Great labor market
Developing market which provide many opportunities
Low cost of living
Availability of raw material
Abundant natural resources
Minimum investment plan is USD 1 million, of which 25% needs to be paid up capital.
Negative investment list
Time-consuming incorporation process
Lack of sufficient quality and quantity of infrastructure
Start a New Company for $99 + state fee
PMA- Foreign Limited Liability Company – USD 2,500
Can be owned up to 100% by foreigners. Maximum foreign ownership depends upon the business classification mentioned in the regulating document called the Negative Investment List. Foreign ownership can be from 0 to 100% depending upon the business industry.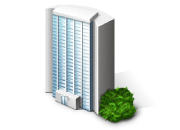 Local PT – USD 1,500
Local PT is allowed to conduct specific business activities and there is no obligations to spend USD 1,000,000 investment in Indonesia. However, the ownership must be 100% owned by local people.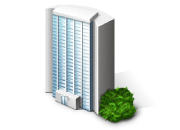 Representative Office – USD 2,000
Representative office can be 100% own by foreigners however can act only as a supervisor, liaison, coordinator, and manage the interests of the company or its affiliated companies in Indonesia.Representative office is limited to marketing and promotion activities, as it is not allowed to do direct selling and receive income (all transactions shall be done through the mother company). There is no minimum investment requirement.
$2500
How do we register your company
1. Pre-incorporation
Download the order form and send it to us.
Proceed the 50% of payment.
Startupr will check the availability of your desired company name(s)
Startupr will prepare all necessary documents
Stratupr will provide you with a separate hosting and mail services agreement (if needed).
2. Incorporation
Approval of Principal License at the Indonesian Investment Coordinating Board (BKPM).
Preparation of Article of Establishment at the Ministry of Law and Human Rights.
Obtain Certificate of Domicile at the Local government office.
Obtain Taxpayer registration number.
Obtain Company Registration Certificate at the local government.
Proceed the rest 50% of payment
3. Bank Account Opening
Once you get all the documents, Startupr will set up a meeting with bank Account Manager to open a bank account.
4. Post-incorporation
Monthly tax reporting (withholding tax and VAT)
Annual tax report
Yearly requirements
Bi-annually LKPM investment report to shows the progress of investment plan in Indonesia
Audited Financial Statement
Monthly tax report is mandatory although your company has no activities or zero revenue
Annual General Meeting must be held within 18 months of incorporation, at a time and place the directors announce.
Frequently Asked Questions
Time to establish one company
2 months
Type of Company
Private Limited, Representative Office
Chef of Representative office
Minimum 1 chef
Members & Directors
Minimum 2 shareholders, 1 directors, and 1 commissioner
Minimum Share Capital (PMA)
USD 1,000,000, paid up capital
Local Shareholders Required (PMA)
Depends on Negative Investment List
Minimum Share Capital (Local PT)
Small - IDR 50,000,000 - 500,000,000

Medium - IDR 500,000,000 – 10,000,000,000

Large - Above IDR 10,000,000,000

Local Shareholders Required (Local PT)
Yes, 100% must be owned by local shareholders

Minimum Share Capital (Representative office)
No minimum investment requirement
Local Shareholders Required (Representative office)
100% owned by foreigners
Comments
Show other Country