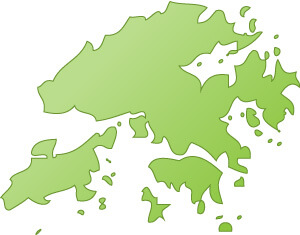 Hong Kong
Hong Kong is a Special Administrative Region (SAR) of the People's Republic of China (PRC). Hong Kong is serious about attracting business from around the world, especially the development of small and medium enterprises (SMEs). For any firm wishing to launch a business in Asia, the primary location to register the company, and the easiest place from which to manage is Hong Kong. Its well-developed financial network is an international leader, with a mature system for e-registration and incorporation.
Hong Kong Company might be used for following activities


Software development
Holding intellectual property(trade mark)
Consultant
Real estate ownership
Trading
As a holding company
E-Commerce
Any kind of international business
Check company name
Insert the company name you wish to register or reserve and you will receive a message immediately whether the intended name is free to use or not.
Main features & Advantages
Company formation in 24 hours
Easy to establish a company in Asia
No capital investment required
Low government fee
Taxes levied only on profits arising in HK
English is the official language
Local Secretary (nominal) required
High cost of living
Start a New Company
Limited Company
Owners of a local limited liability company are not personally liable except to the nominal value of their shares.
Order online

Payment options




Payment security



Use this online order form and pay by PayPal or with credit card.
$1055
How do we register your company
Company Incorporation in Hong Kong - 3(4) steps:
·    Startupr is an official Registered Agent of the Company Registry (CR) system in Hong Kong. Startupr's official number is 1095.
1. Pre-incorporation
Check the name of the Hong Kong company you want to register. The Hong Kong Government's official company portal - The Cyber Search Center of the Integrated Companies Registry Information System (ICRIS) - will help you find out whether the company name has been taken or not.
Download the order form and send it to us.
Startupr will gather all important information through an online system or send the order form by e-mail.
Startupr will check whether all requirements are in completed once the application is received; and
You will process the payment.
2. Incorporation
Startupr will submit the application through an online system to the Companies Registry (CR) (The Government Office of the Hong Kong SAR) for a 24-hour processing.
You will get the notification by e-mail from the CR that the company has been incorporated.
Startupr will send you documents to be signed. These documents will need to be dispatched back to us.
3. Bank account opening
Once you get all documents (Certificate of Incorporation, NC1 form, Memorandum and Article of Association), Startupr will set up a meeting with an HSBC bank account manager to open a bank account. Clients may be asked to arrange the meeting by themselves. Startupr doesn't have any special relationship with the banks as the banks are independent institutions.
4. Post-incorporation
Filling out the annual return and taking care of the Annual General Meeting (AGM).
How does Startupr offer one of the fastest incorporation services?
If Startupr receives the order and payment before 10 A.M. (Hong Kong Time / +8 Greenwich Mean Time), we will process it within 60 minutes. Then, we submit the application through an online system to the Companies Registry (CR) (The Government Office of the Hong Kong SAR) for 24-hour processing. It usually takes up to two hours from the online submission to get the Companies Registry (CR) Notification of Incorporated Company. You and Startupr will then get an email with e-documents (Business Certificate and Incorporation Certificate with the company number). At this point, you can now start using your company. You get the company registration number and business certificate. We order for you the incorporation documents (NC1 form (shares certificate), Memorandum and Articles of Association, Incorporation certificate) in order to open the bank account. Once we receive a notification from the Companies Registry (CR), we will email you the documents to be signed and dispatched to us. If you chose expedited courier service, you can get the document the next day. We do not guarantee processing time by Company Registry (CR), Post service or DHL. Startupr believes that you will not find any other company who can offer a better system in Hong Kong.
Requirements to register your Hong Kong company:
You do not need to be a Hong Kong resident in order to open a company.
You need to fill out your particulars (in Startupr's application form) and send it back either online, by e-mail.
Office address:
1705 Bonham Trade Centre
50 Bonham Strand,
Central
Hong Kong
Tel: 00852 817 036 29
Google maps
Yearly requirements
Hong Kong Support
Startupr provides bookkeeping services:
book-keeping
maintenance of accounting documents and business records
Annual return (list of officers & directors) must be filed within 42 days of the anniversary of initial registration date, along with a $25 USD fee. We will remind you of this requirement by email 1-2 months before the due date.
Inland Revenue Department (IRD) tax filing for newly incorporated companies falls due 18 months after the incorporation date.  Thereafter, the tax authority sends notification every April 1.  Companies must file within 1 month of notification.
Initial annual audit must be filed within 18 months after incorporation date, unless the company has unlimited liability.
An Annual General Meeting (AGM) must be held within 18 months of incorporation, at a time and place the directors announce.
The Business Registration Certificate must be renewed one to three years post-incorporation, depending on the Certificate issued.  Renewal must be one month before expiration. We will remind you of this requirement by email 1-2 months before the due date.
Frequently Asked Questions
| | | | |
| --- | --- | --- | --- |
| Time to establish one company | 24 hours | Type of Company | Private Limited |
| Minimum share capital | 1 HK$ | Members & Directors | One (the same person) |
| Standard Authorized Capital | No | Local Shareholders/Directors Required | No |
| Tax on Offshore Profits | Nil | Local required | No |
| Usual authorized Share capital | 1,000 HKD | Location of Annual meeting | Anywhere |
Comments
Show other Country